The Grand Duchy of Luxembourg, an excellent choice for organising your next event.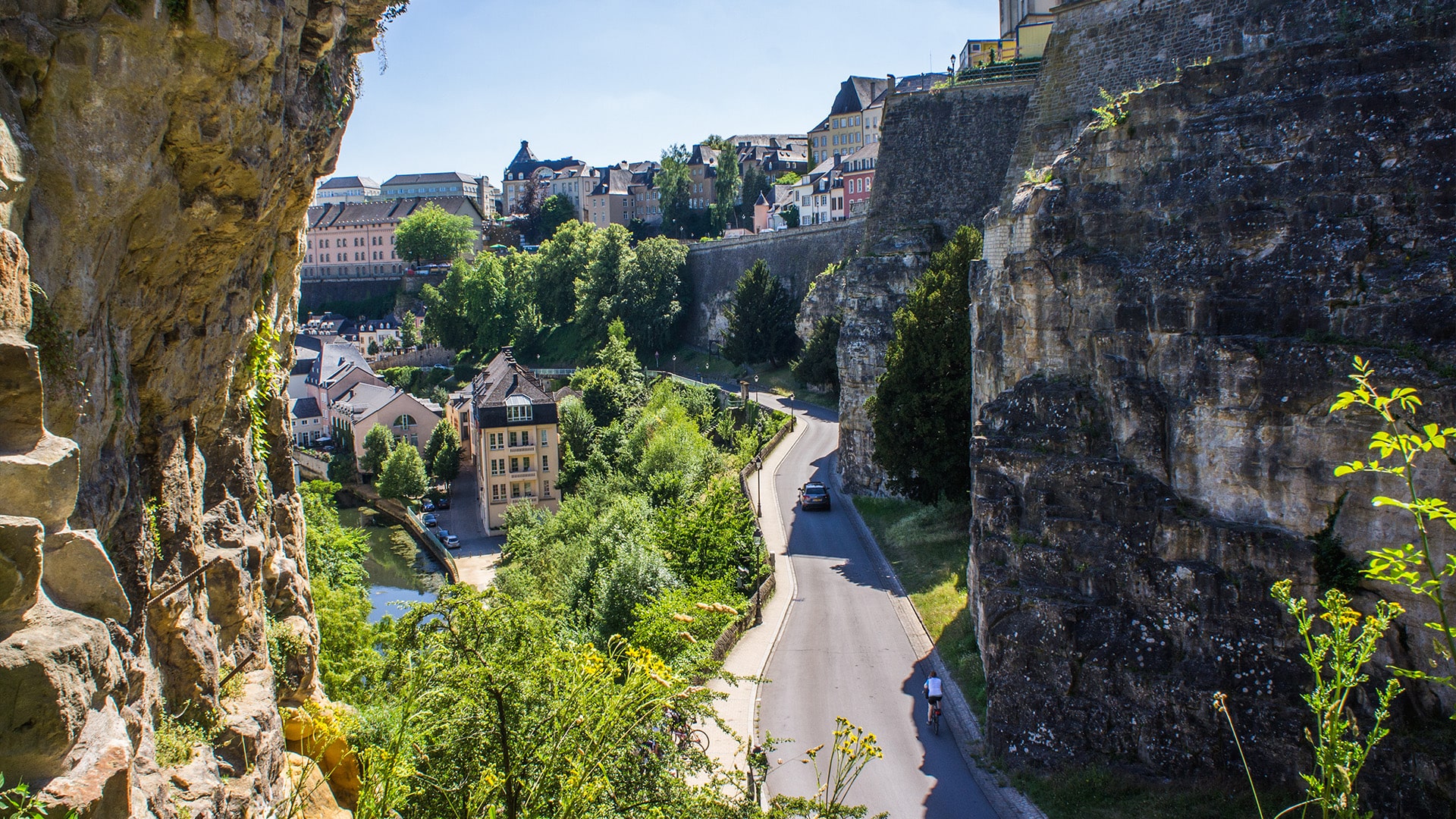 Bordered by Belgium, France and Germany, Luxembourg occupies a central position in the heart of Europe. Luxembourg City and the Kirchberg Plateau, where the ECCL is located, are linked to the major cities of Europe by a dense motorway network, regular and fast rail services and a particularly large number and variety of international air links, departing from Luxembourg International Airport.
Amsterdam -

417km - 1 : 05

Berlin -

769km - 1 : 30

Frankfurt -

276 km - 0 : 50

Geneva -

576 km - 0 : 55

Hamburg-

576 km - 1 : 55

London -

576 km - 1 : 10

Madrid -

1635 km - 2 : 20

Paris -

372 km - 1 : 00

Rome -

1281 km - 1 : 00

Lisbon -

1724 km - 2 : 50
The unique Grand Duchy
and its capital
This charming little country is undeniably one of the most attractive destinations for combining business travel with leisure activities.
Discover the capital and the country's five regions. Luxembourg has more than one surprise in store for you! Be surprised by its diversity! And take advantage of the opportunity to discover a wide variety of facets of the country of short distances in comfort.
The next destination is never far away, and each place has its own special charm.
10 good reasons to visit
the Grand Duchy of Luxembourg
Discover the
Luxembourg Convention Park
Discover a unique structure with the ECCL as its centrepiece, bringing together all the services and facilities you need to make your event a success. A wide range of hotels, restaurants, bars and cultural venues to make the most of Luxembourg's nightlife.
Our partners
in the MICE and tourism sector